As you all know, last Wednesday 11 March, at the dawn of the festival and with the set-up almost complete, the Catalan government decided to cancel events of more than 1000 participants. Since then, and in very little time, the serious viral crisis upon us has caused one thing to lead to another at an unexpected speed. Only now are we entering into difficult times for all and we need to look after one another as a community more than ever before.
We remember that moment when the whole team made as many calls and sent as many communications, emails and messages as we physically could. It isn't easy to stop dead the hundreds of processes that are underway when you're setting up a festival of this magnitude and working to undo after months of doing is a strange feeling.
The depths this situation has caused us to plummet to have hit harder than we could have imagined. We have worked for a year and made the investment necessary to run the festival but, nevertheless, we haven't received the income to cover it. This is a real financial catastrophe for businesses that run this risk – the whole year comes down to just three days for us. There isn't a big group behind the BBF, nor is there a large company sponsoring us. Just like so many other businesses in the craft sector, we're a group of passionate people who, one day, took the plunge of following our craft beer dreams.
We are now coming to the key days of management, reorganisation, negotiation and decisions. But we want to make one thing clear. Despite this hurdle, we stand by our decision to repeat this BBF20. We're convinced of the major role that it plays in the sector as the main showcase and meeting point. When this crisis is over, craft beer will need projects like the BBF more than ever to get it back on track as quickly as possible.
Nevertheless, we need help and resources to do this. We have already received several offers and, for this, we are eternally grateful. Now, however, we would like to ask two things of you in particular. Firstly, that you allow us a few days to get organised and work. Don't worry – we'll keep you posted with the progress we're making. And, secondly, we'd like to ask that you don't forget us. Let's keep the flame of the good times spent together burning because we'll likely have to find solace in it and make an appeal for collaboration from the large community that values the BBF.
Finally, and most importantly, we wanted to once again express the enormous gratitude that we feel. Our phone lines, email addresses and social networks are overflowing with messages of support, with offers, with empathy and with compassion. Once again, and this time more strongly than ever, we have felt the unconditional support of this large beer family that we all make up!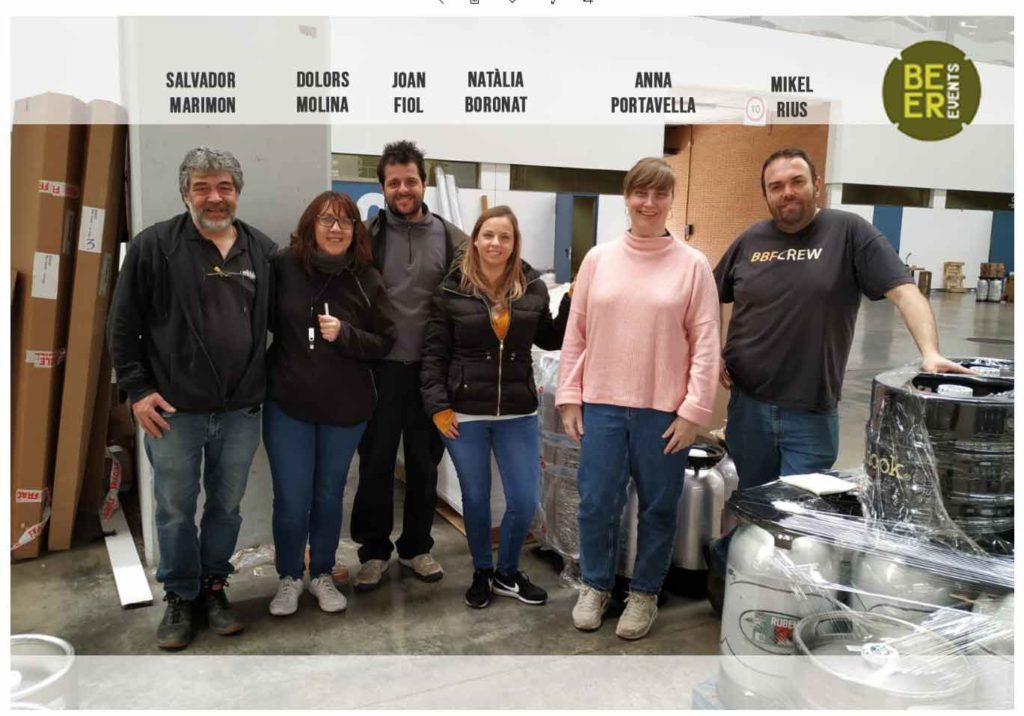 What with this roller coaster of emotions, we aim to be in touch over the next few days to let you know what's going to happen next. We will be active and we will fight. Long live good beer and, above all, long live its good people!