Barcelona beer festival
STEVE HUXLEY AWARD
Professional Beer Career Recognition
At the eighth edition of the festival (2019), we decided to begin a tradition, one that is so ingrained in so many other sectors, of recognising professionals in the sector that stood out for their trajectory and have made an important contribution to the development of craft beer in the country.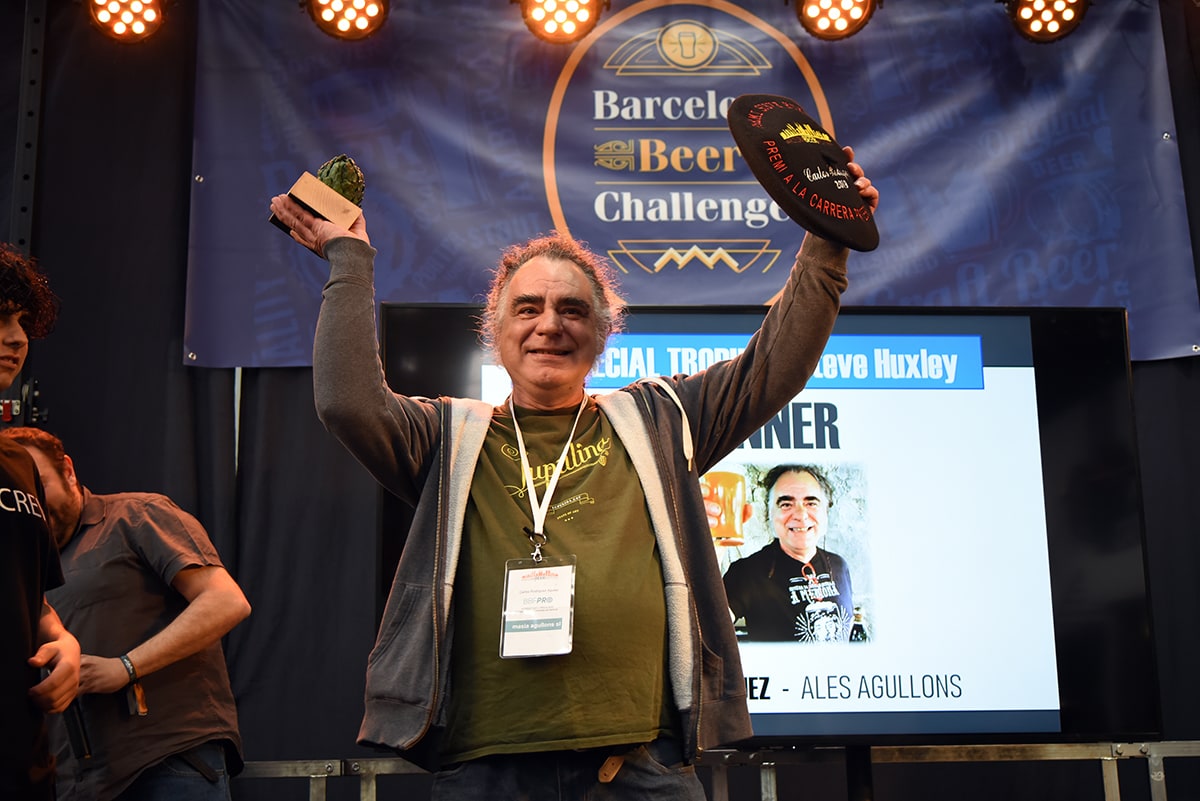 An award that recognizes a professional career in our country could only have one name: Steve Huxley (Liverpool, 1950 – Barcelona 2015). Steve was a teacher, disseminator, agitator, friend, revitalizer, inspirer … brewer. He is recognized as the father and pioneer of the craft brewing sector in the country. We thank his family for their permission and the affection with which they welcomed the idea of this award.
The three main principles summarizing the values that this recognition aims to enhance, are the following:
Spread and value craft beer

Recognize career paths full of dedication and passion.

Embody the positive values of fellowship, fraternity, innovation or knowledge exchange, present in the craft beer sector
The recognition is chosen by a jury of 100 professionals within the sector over two round. In the first round, all judges can present up to a maximum of three nominations of those they consider worthy of the prize. In the second round, the five candidates with the most support are chosen and from amongst this group, a single winner is chosen. Any winner/s will be unique in each edition. The prize cannot be awarded posthumously. Winners of previous editions are not eligible in subsequent editions.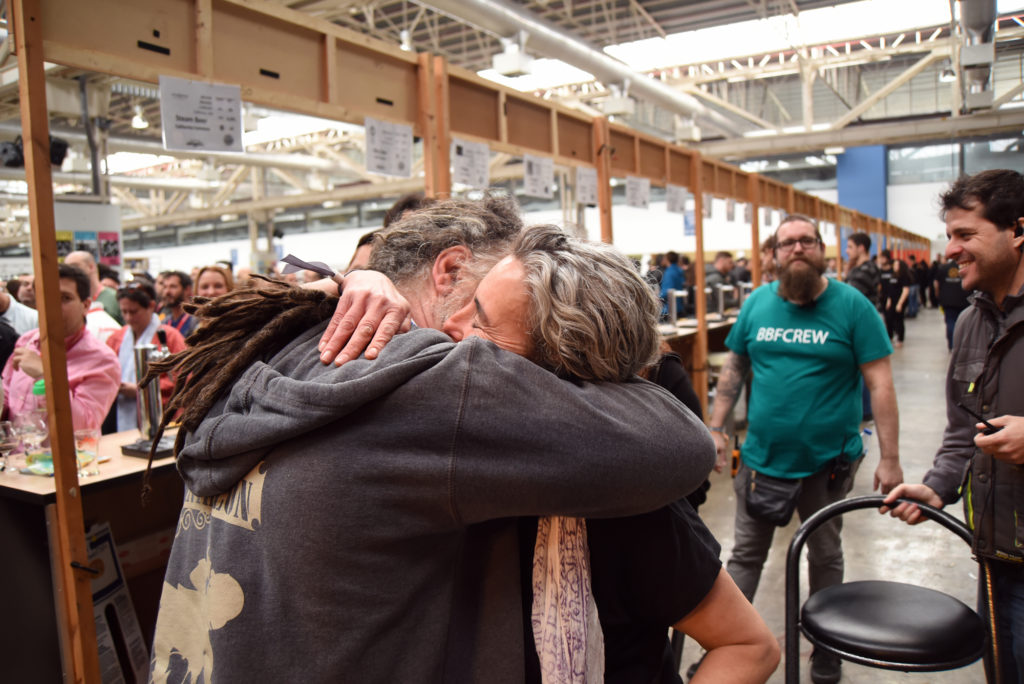 At the first and only edition held so far, -in 2019-, the award went to Carlos Rodríguez from the Ales Agullons brewery. The jury, at the time of granting it, highlighted his achievements to include:
Being one of the pioneers in the craft brewery world in Spain and having helped the creation of both new craft and professional brewers.

Always being open to helping and sharing his knowledge with anyone who asked for it, and having a renowned career as a developer, consultant, equipment designer, etc.

He has been and still is the greatest champion of craft beer, both internationally and nationally, carrying out an extraordinary and recognized work of dissemination. He is currently the model to follow for many professionals in the sector.
Who will be Steve Huxley Award winner in 2020? Bets are being placed!