BARCELONA BEER FESTIVAL 2024
GASTRO SHOW
We understand beer as another expression of a country's gastronomy and culture. It is intrinsically associated with it. At the festival, attention is paid to the selection of gastronomic initiatives that can be tasted to accompany the good beer. These are high-interest projects where character, creativity and high-quality raw materials come first.
At the BBF, it is usual to invite gastronomic projects that have a strong link with craft beer (and that work with it and investigate its possibilities during the year) and/or with the territory, in order to show the reality of the proximity of our environment.
Last year we took a step forward with the creation of the GASTROSHOW, where 10 chefs presented 10 dishes with a beer pairing. Discover below the gastronomic proposal that was presented at BBF 2023.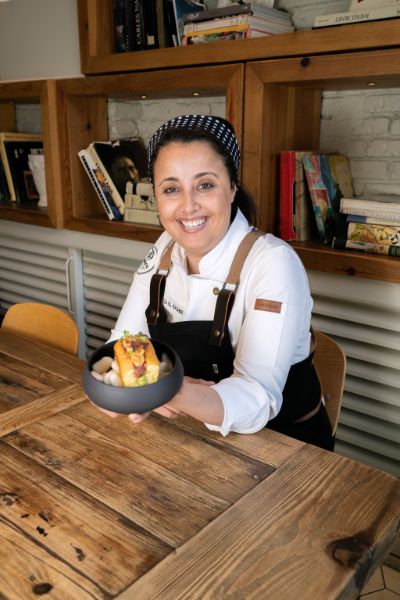 Telefèric
Aziza El Bachiri
Marinated tuna tartar brioche with guacamole, chipotle mayonnaise, lime and crispy onions.
BEER PAIRING: Doble NEIPA The bitterness present will offset much of the spiciness. Citrus and tropical notes tend to predominate, which are matched by the touch of lemon. The silky mouthfeel goes very well with the textures of a tartar.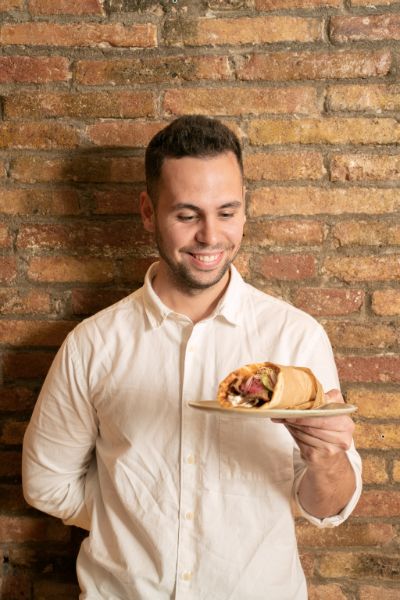 Rooster & Bubbles
Marc Martínez
Grilled Lamb served on pita bread, pickled onion, red radish, cucumber, feta cheese, green sprouts, yogurt sauce with fresh herbs.
BEER PAIRING : Gose. Acidic beer due to fermentation with lactic bacteria goes very well with yogurt sauces. Its saline point goes well with lamb and different pickled vegetables.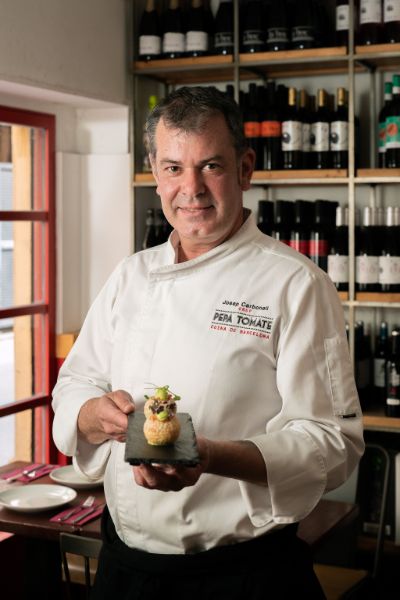 Pepa Tomate
Josep Carbonell
Crispy spheres of salmon tartar and avocado.
BEER PAIRING Weissbier. Beer with a sweet cereal profile with banana and/or clove character that matches the freshness of the dish. The high carbonation cleans the fatty tartar sensation.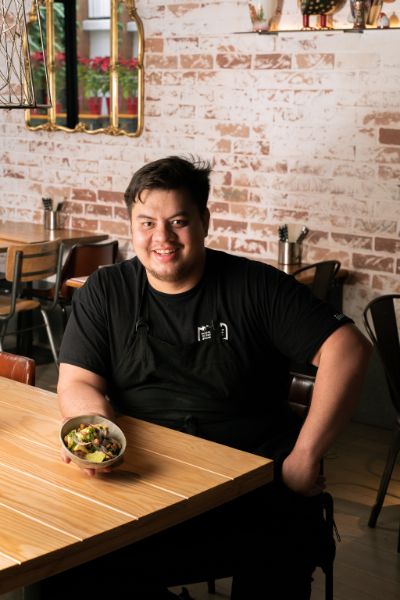 PdG
Maikol Andres Roman Aguilera
Fried chicken with sauces.
BEER PAIRING:  Lambic. Complex, acidic, funky beer, it usually combines very well with fried foods and multiple other flavours, so finding the fusion points with different sauces will be a fun game.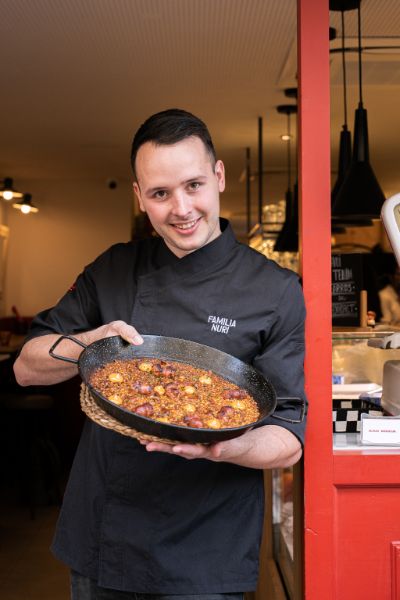 Familia Nuri
David Noguera
Arròs mar i muntanya  (rice with cuttlefish, butifarra sausage and smoked paprika aioli).
BEER PAIRING: Belgian Dubble. Caramelized and toffee flavours stand out due to the use of fermentable sugars. Also, fruity, and spicy esters that fit very well with smoked and rice and pasta dishes with strong accompaniments.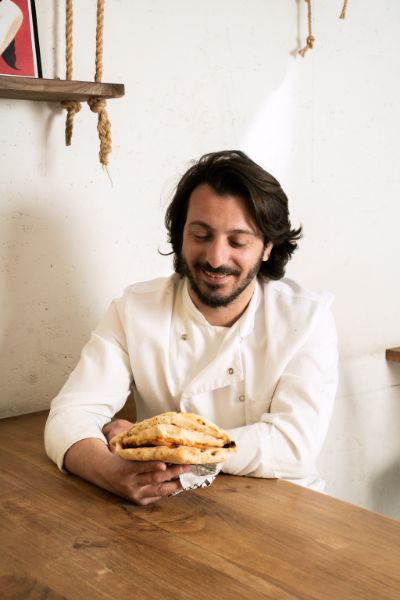 Mama Pizza
Michele Martino
Pizza Margherita portafoglio.
BEER PAIRING:  Czech Pale Lager. The most elegant beer, balanced with subtleties, pairs perfectly with the simplest and most complex pizza at the same time. There is no artifice to hide in either of the two. Together, they are unbeatable.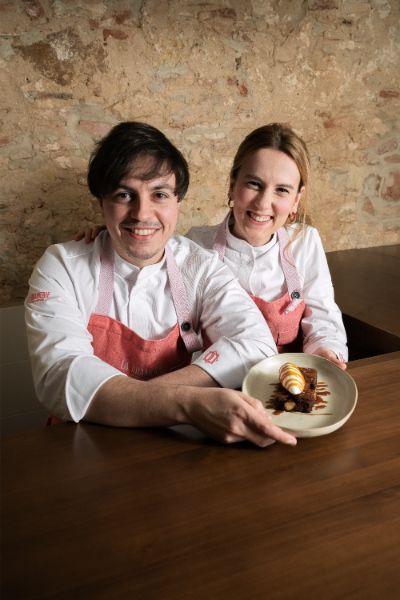 La Dramerie
Sofia Janer / Victor Gonzalo
Imperial stout cake.
BEER PAIRING: Imperial Russian Stout. Equal pairing. Taste the cake made with beer with the same beer that has been used. It enhances and multiplies the roasted, coffee, maltiness…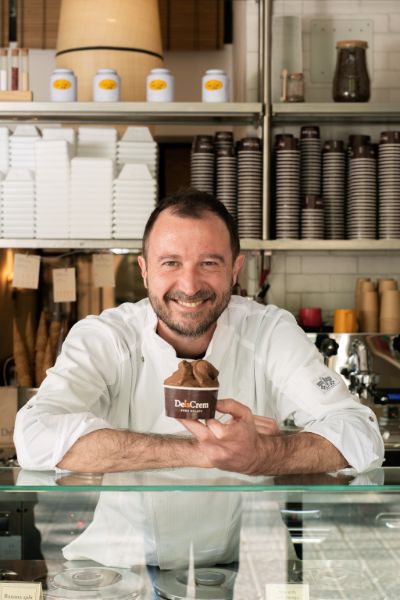 Delacrem
Massimo Pgnata
Italian artisanal gelato, 2 options: dark chocolate with beer and birramisú.
BEER PAIRING  Brown Ale. Beer that enhances the malts, with sweet, toasted and grain flavours that combine fantastically with the artisan ice creams.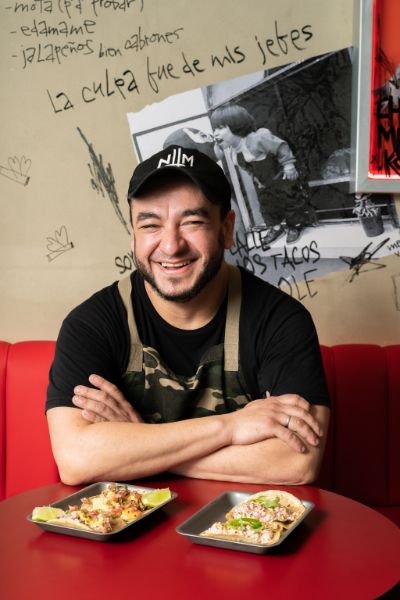 Chamako
Carlos Eduardo Nuñez & Daniel Zamora
TACOS: Chancho Cheddar (pork chop with truffled cheddar and chimichurri) and HaraKiri (steak tartar Tokyo style).
BEER PAIRING:   Baltic Porter, A bottom-fermented dark beer that balances powerful flavours such as smoked and truffle very well. The roasts will be a great balance to intense flavours.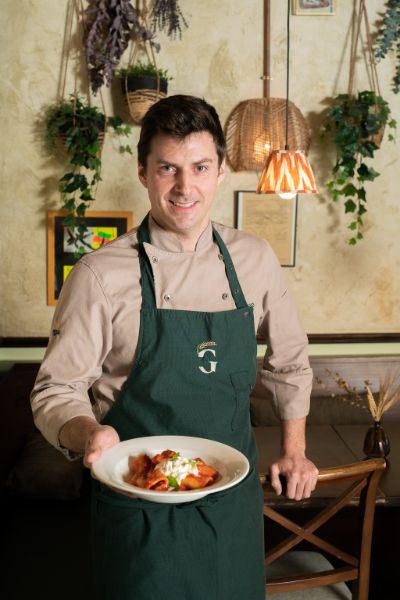 Algrano
Gabriele Milani
Paccheri piccanti with San Marzano tomato sauce, nduja and smoked burrata.
BEER PAIRING: IPA, Beer with significant bitterness that balances well the spiciness of the nduja. Also, fruity aromas and flavours, which will enhance the sauce and burrata.