Please do not hesitate to contact us if there is something you want to tell us.
You can fill out the form or write to: [email protected]
You can also follow us on social media: @bcnbeerfest
The information you provide will be treated by BEER EVENTS, S.L., responsible for the website, in order to process your data to meet your request. The data provided will be kept as long as the commercial relationship is maintained or for the required number of years to comply with legal obligations. Legitimization is obtained through the pre-contractual relationship. The data will not be transferred to any third party except in cases where there is a legal obligation. You can exercise your legal rights by writing to: [email protected]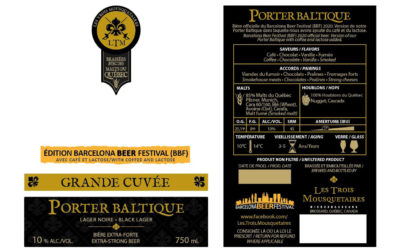 For several editions, BBF has been inviting internationally renowned breweries to create an exclusive beer for it which can be tasted over the course of the festival. Breweries such as The Alchemist, Stone, Evil Twin, Mikkeller and Stillwater have taken up the...